Redd Volkaert
Grammy Award Winning recording artist Redd Volkaert is a big fan of O.C. Duff Pickups and uses them in his main Tele's. He prefers a Plankster and Big Boy Tele combination, for their fat power and clarity.
http://www.reddvolkaert.net Richard Young of The Kentucky Headhunters
Winner of countless awards, including Grammy's and CMA's, Richard Young of the long time, top charting group, The Kentucky Headhunters, is a user and big fan of O.C. Duff Pickups and loves them in his main Tele. Check out their latest release on their website.
http://kentuckyheadhunters.com Jetty Road After winning the 2010 the CMAA for Best Group, Australian Independent Artist of the Year, Australian Independent Album of the Year for their album Life At A Million Miles and Australian Independent Group/Duo of the Year, Jetty Road (featuring Lee and Paula Bowman, Julian Sammut and Simon Ross) is now being touted as one of Australia's hottest country acts. The past few years has seen Jetty Road focus their attention on the international scene, with great success, touring to Canada, the U.S. and Europe, and sharing stages with some of the world's biggest names in Country Music (Brooks and Dunn, Taylor Swift, Kenny Chesney).
Jetty Road clip – 'Let it Out' guitar solo
http://www.jettyroad.com Scotty Anderson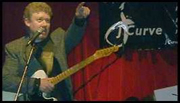 One of my favorite Telecaster players, Scotty Anderson, has begun using O.C. Duff Pickups. This is a big thrill for me, as his mastery of the guitar is simply legendary and his licks are some of the most tasteful around. Check out his website and pick up his albums and see for yourself why his name is often mentioned alongside greats like Chet Atkins, Hank Garland, and Danny Gatton. Shawn Roberts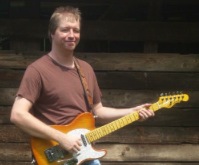 Shawn Roberts was raised in the small town of McLeansville, NC. Shawn has been playing country and rock for many years. In the past he has worked stages playing guitar with Terri Clark, Lonestar, and Sister Hazel. He is a proud user and supporter of O.C. Duff Pickups.
http://www.myspace.com/shawnontheroad Sam Sunderland
Sam Sunderland is Vancouver's best kept secret. This blazing Tele player has studied with country greats Will Ray and Johnny Hiland and is constantly in high demand for live and studio work. Sam is a user and supporter of O.C. Duff Pickups.
http://www.myspace.com/samsunderland Jay Leonard Juatco
International performer, writer, and studio musician – Jay Leonard Juatco – works with some of the top artist in the Hong Kong Music scene as well as locally in his home in Vancouver, BC. A collaborator with HK pop artists Jun Kung and Sandy Lam as well as Canadian reggae artists Redeye Empire and soul musician Warren Dean Flandez, Jay also produces ad music for clients such as Kyocera and AIG. His personal project, the Airtights, is also considered one the most in-demand rhythms section in the Vancouver Area. Micah Cadwell
Atlanta guitarist, Micah Cadwell, is at home at a Jazz Club or a Honkey Tonk. His style draws from a broad and eclectic range of influences including Johnny Smith, Barney Kessel, Jimmy Bryant, Tiny Moore, and Don Helms. When he is not teaching, he is active in recording and works with numerous local musicians on a variety of projects. Check out his latest Americana project at honawolf.bandcamp.com and stay tuned for his upcoming release later this year.